So we're getting close to the official Chiefs schedule coming out. Rumors have been circulating all day long. We've been watching and searching for the most reliable sources for leaks. Here's our best guess on the Chiefs mock schedule…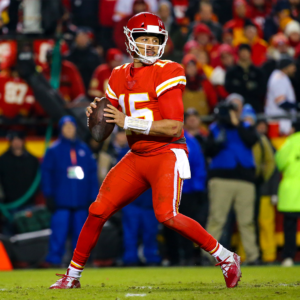 We may be wrong on a few, but find all the Chiefs tickets in the right places once the schedule is released!
*Update: the real schedule is posted below… we had a few dates and games wrong but hey, that's what guessing is for! Find the correct schedule below!
| Date | Opponent | Location | Tickets |
| --- | --- | --- | --- |
| Sat. Aug. 10 | Cincinnati Bengals (Preseason Game) | Kansas City, MO | Get Tickets |
| Sat. Aug. 17 | Pittsburgh Steelers (Preseason Game) | Pittsburgh, PA | Get Tickets |
| Sat. Aug. 24 | San Francisco 49ers (Preseason Game) | Kansas City, MO | Get Tickets |
| Thurs. Aug. 29 | Green Bay Packers (Preseason Game) | Green Bay, WI | Get Tickets |
| Sun. Sept. 8 | Jacksonville Jaguars | Jacksonville, FL | Get Tickets |
| Sun. Sept. 15 | Oakland Raiders | Oakland, CA | Get Tickets |
| Sun. Sept. 22 | Baltimore Ravens | Kansas City, MO | Get Tickets |
| Sun. Sept. 29 | Detroit Lions | Detroit, MI | Get Tickets |
| Sun. Oct. 6 | Indianapolis Colts | Kansas City, MO | Get Tickets |
| Sun. Oct. 13 | Houston Texans | Kansas City, MO | Get Tickets |
| Thurs. Oct. 17 | Denver Broncos | Denver, CO | Get Tickets |
| Sun. Oct. 27 | Green Bay Packers | Kansas City, MO | Get Tickets |
| Sun. Nov. 3rd | Minnesota Vikings | Kansas City, MO | Get Tickets |
| Sun. Nov. 10 | Tennessee Titans | Nashville, TN | Get Tickets |
| Mon. Nov. 18 | Los Angeles Chargers | Mexico City | Get Tickets |
| | | BYE WEEK | |
| Sun. Dec. 1 | Oakland Raiders | Kansas City, MO | Get Tickets |
| Sun. Dec. 8 | New England Patriots | Foxborough, MA | Get Tickets |
| Sun. Dec. 15 | Denver Broncos | Kansas City, MO | Get Tickets |
| Sun. Dec. 22 | Chicago Bears | Chicago, IL | Get Tickets |
| Sun. Dec. 29 | Los Angeles Chargers | Kansas City, MO | Get Tickets |